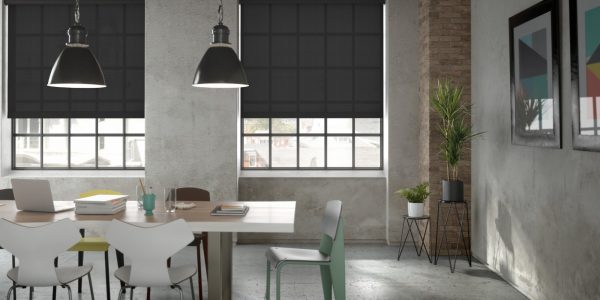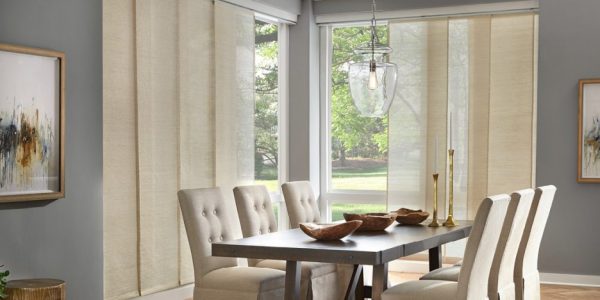 Roller Shades are one of the hottest window fashions on the market today. With unmatched versatility and hundreds of design options, you can let the natural light in and screen for privacy while maintaining your choice of light control.
Roller Shades have been redefined with new, luxurious fabrics and creative features to provide a clean, stylish look for your Treasure Valley home or office. Boise Shade Co. will bring our design studio to you to help you decide which textures, colors and styles best suit your needs. These shades are available in a variety of sheer weaves and decorative fabrics to increase your energy efficiency as well as protect your furnishings from harmful rays of sunlight. Roller Shades are equipped with a modern clutch system that will raise and lower without losing any tension for years to come. All shades are mounted on a heavy duty metal roller, and have a crisp finished hem for a tailored look.
The decorating possibilities for your home, office, retail business or restaurant are endless with this window fashion. 
If you own a business in the Treasure Valley we recommend the durability and versatility of Roller Shades. Solar Roller Shades are the most popular way to cover windows for storefronts, restaurants and offices. Our shades keep the heat and harsh glare of the summer sunshine out while maintaining an open bright interior with literally no obstruction of the view. We will custom design Roller Shades that will work with store front signage in front windows.
If you are interested in seeing what you can do with Roller Shades in your space, call us and schedule your free consultation.
Monday 8:00 am – 6:00 pm
Tuesday 8:00 am – 6:00 pm
Wednesday 8:00 am – 6:00 pm
Thursday 8:00 am – 6:00 pm
Friday 8:00 am – 5:00 pm
Saturday – Sunday closed
After Hours By Appointment
Main Office
(208) 392-8384 
Residential
(208) 440-2160
Commercial
(208) 869-4803